2013:
April 5, 2013: A proven alternative to the medical model in mental health care? Psychminded publishes chapter of a new book,in which Fiona Venner and Michelle Noad detail the philosophy and success of Leeds Survivor Led Crisis Service
Feature: Jan 15, 2013: How we produced Spectrum Star - the world's first autism outcomes measurement tool - by Sue Hahn, deputy manager of Brookdale Care?s Milton Park Hospital, Wyboston, Bedfordshire
2012:
June 20: First ever autism outcomes tool released - Spectrum Star instrument to assess how individuals with autistic spectrum condition progress while in care
April 6: CBT not anti-psychotics should be first-line treatment for people at risk of psychosis, urge researchers - study also finds just 8% of people judged to be ?at high risk? of developing psychosis went on to be diagnosed with the condition.
March 8: We need cabinet minister for mental health, urges influential former Labour adviser - Lord Richard Layard says mental health is a "sixth pillar" of the welfare state and is overlooked by policy makers.
Feb 10: DSM-5 is "unscientific" and "dangerous" - UK mental health professionals criticise new planned diagnosis manual, produced by American Psychiatric Association
Comment:
Jan 31, 2012: Self strength - The greater the loss of selfhood, the more likely we are to have a major mental health problem, argues author Dr Terry Lynch
2011:
Nov 24: Psychiatrists should have less influence over psychiatric patients, says report - more emphasis instead on peer support states Mind charity after inquiry into crisis mental health care in England and Wales.
EXCLUSIVE
Oct 18: Landmark Broadmoor patient loses appeal to be released from detention - Albert Haines, who refuses to have psychiatric treatment, should not be discharged from his mental health section, tribunal panel decides
Oct 14: 'Scrap NHS reforms' psychiatrists tell government - just one in 10 psychiatrists think planned NHS reforms will lead to better patient care - and eight in ten want plans ditched entirely
July 26: Measuring wellbeing not a "gimmick" but can tackle inequalities in society - says Simon Lawton-Smith, head of policy at the Mental Health Foundation
June 17: Get to know your voices over cup of tea or cake, psychologist advises people with psychosis - new online advise by Rufus May on ?changing the power relationship? with voices
Comment:
April 29, 2011: Peer support - cheaper and just as effective as CBT - Train ordinary people to be compassionate and psychologically helpful. They could do as good as job as CBT therapists, argues Nicky Forsythe
April 6, 2011: Psychiatrists should ?pay attention? to criticisms from people who have experienced psychosis - Prof Tim Kendall urges change after experiences of people who hear, or have heard voices, are documented online
March 2, 2011: I can't have schizophrenia - I'm a psychology student! Emma Harding became psychotic while studying for a degree in psychology. Now recovered she works as a clinical psychologist for the South London and Maudsley NHS Foundation Trust, and works with people with psychosis.
Feb 2: Government extends psychological therapies programme - four-year action plan launched by care minister Paul Burstow
Jan 21: Psychotherapist's cafe to open up psychology to public - former head of psychological therapies aims to make psychotherapy, psychology and mental health more accountable
2010:
Dec 3: Peer support reduces NHS mental health costs but improves outcomes - new report highlights possible increased role of service users
Nov 16: NHS psychological therapists enable four in 10 people to recover - study on Improving Access to Psychological Therapies programme states 44% of 12,388 people who completed their cognitive behavioural therapy (CBT)-based intervention benefited significantly.
Oct 29: PR agency guarantees media coverage to mental health groups - Springup PR has unique offer to help raise profile of mental health clients
Oct 14: Mental health groups praise government - Future Vision Coalition releases report supportive of government's achievements during first 100 days, despite looming deep public-sector cuts
Sept 28: More than 17,000 prison officers trained in mental health in three years - figure revealed by former mental health 'tsar' Professor Louis Appleby in new report
Aug 30: Government repeats Labour promise to end mixed-sex mental health wards - Health Secretary Andrew Lansley says failing trusts would be fined from next year.
July 22: Rate mental health services on recovery 'star', charity urges
. -
Rethink says it has piloted evidence-based measure which assesses how services's
improve
people
?s
recovery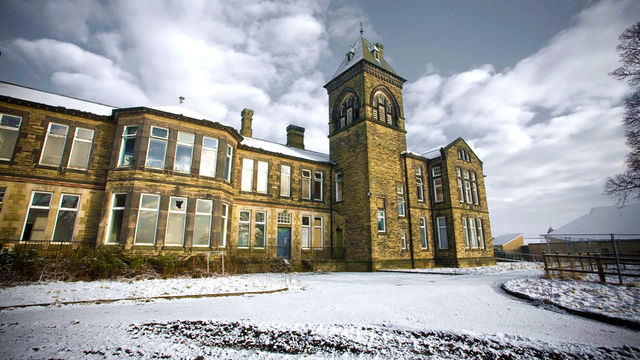 May 14: Asylum life to be featured in BBC documentary - programme focuses on former High Royds hospital, (left), near Leeds
April 5, 2010: "Want user-led mental health services? We've done it for a decade - Leeds Survivor-Led Crisis Service has for 10 years run a multi-award winning non-medical sanctuary for people with mental health problems. It prides itself on being user-led. Adam James explains why it has made its mark in mental health history.
Comment:
March 15: Compulsory ECT is wrong - Psychiatry has a history of using damaging interventions, so it's time to end the magical faith in electroconvulsive therapy, argues psychiatrist Pat Bracken.
March 5: BBC documentary was 'anti-loony pornography' - service users attack broadcast on killings committed by people diagnosed with mental illness
Feb 2 : Ruby Wax to perform at private psychiatric unit - outpatients and staff are among audience for dates at Birmingham clinic
Jan 22: Psychiatric unit defends seclusion after complaint - Nottinghamshire NHS trust publicly states isolation used "as last resort" after patient kept in one room for past eight weeks.
Jan 22: Her own way - Judi Chamberlin's book On Our Own was held up as a rallying cry for the mental health service-user movement when it was published in 1977. Louise Pembroke remembers the American activist who died on January 16.
Jan 15: Meditation could "prevent thousands" relapsing with depression every year - claim made as charity promotes mindfulness therapy for NHS
Jan 7, 2010: "It?s the sort of place I would not mind going on holiday" - are new therapeutic and light and airy mental health units really that good, asks Adam James?
2009:
Nov 18: Government to provide web mental health training for professionals working with children - pledge aims to help workers alert to how mental health problems can present themselves.
Nov 18: Eight out of 10 people recover after CBT, reports study - new research claims effectiveness for government's psychological therapies programme
Nov 6: Surge in mental health treatment by force - threat of compulsion now "hangs heavy" over patients, says Mind chief executive Paul Farmer
Nov 6: Probe into mental health patient's police van death - Independent Police Complaints Commission to examine death of Bournemouth man
EXCLUSIVE
Oct 26: Psychoanalysts threaten legal action against health regulator - lawyers for 1,500 Freudian therapists write to Health Professions Council with judicial review warning over ?unlawful? failure to assess whether statutory regulation is necessary for psychoanalysts. Adam James reports.
Oct 14: Gordon Brown urges end to mental ill health stigma - Prime Minister joins the ranks of those calling for "change in attitudes" towards mental illness.
Oct 6: NHS launches online mental health checker - people advised to call 999, visit a GP or speak to an NHS Direct nurse.
Feature: Oct 1: Has Labour kepts its promises on mental health? Ten year ago the government set itself targets to meet on mental health provision. Mental health tsar Louis Appleby, left, says they've been met. Others are not so sure. Report by Adam James
Sept 18: People with mental health problems to be prescribed self-help books - pilot initiative launches in London
Sept 14: Every mental health trust should employ service users to promote recovery, charity urges - "Cultural transformation" needed, says psychologist Geoff Shepherd
Aug 28: ASBO for schizophrenia man is "inappropriate" - stigma and distress caused by an ASBO could make matters worse, says charity
Aug 28: Cameron criticised over mental health omission - Conservative leader failed to mention plans for mental health during speech on NHS reform
July 27: Equality and human rights to be basis of mental health, vows government - New Horizons document outlines mental health priorities until 2020.

July 17: Suicide at lowest recorded level in England - rate is now 7.5 deaths per 100,000 people, new statistics reveal.
July 1: Psychiatric patient gets £400,000 compensation after failed suicide bid - judge said patient had experienced "undue suffering" after being insufficiently monitored by the staff in hospital
May 28: Public less likely to help person crying than if knocked to ground, finds survey - charity launches mental health first aid campaign to help people with knowledge and confidence to respond to distress.
May 18: Zito Trust to close - objectives have been met, declares group which pushed for tighter controls over potentially violent psychiatric patients
May 11: Charity's rock of support - Phil Harvey (left) is a member of Coldplay, one of the most popular rock bands on the planet. He also is an aspiring psychologist and a volunteer for a mental health charity in London. In a rare interview Harvey talks exclusively to Adam James
April 22: NHS trust boss defends reputation after "shocking" mental health patient death data - Erville Millar, chief executive of Kent and Medway NHS and Social Care Partnership Trust, points to "significant flaws? in statistics
April 15: Therapist anger at NHS "downplaying" of counselling and psychotherapy - NICE states patients should be explained about the "uncertainty" of counselling and psychodynamic psychotherapy for depression
March 30: "Alarm" as therapists reduce feelings of homosexuality - "Homosexuality is not an illness and therefore is not curable," says Tom Warnecke of the United Kingdom Council for Psychotherapy in response to new research.
March 19: CBT "does not work? says high-profile clinical psychologist - Oliver James accuses government ministers of being "downright dishonest? on depression cure claim
March 11: Professionals never engaged therapeutically with psychiatric patient before he killed - investigation into care of Ismail Dogan, diagnosed with schizophrenia, revealed treatment only ever involved anti-psychotic medication
March 6: Government rapped over take up of computerised CBT - treatment fully available in just nine of 152 primary care trusts in England, according to new figures.
Feature:
Feb 13: New dialogues on voices - Cognitive behavioural therapy has long been accepted as a valid therapeutic intervention for people who hear voices. So what does the future hold for more
radical approaches, such as voice dialogue, asks Adam James

Jan 30: We'll check on government promise to end mixed-sex wards, say campaigners - NHS trusts which fail to provide single-sex accommodation face fines, says health secretary
Jan 26: CBT in the classroom to be piloted - if successful the cognitive therapy at school could be rolled out to the rest of the UK, says Professor Paul Stallard

Jan 12: 'No evidence' for psychiatric medication by force - literature review authors, including Professor Len Bowers (left), call for more research on the validity of compulsory treatment
Jan 9: Half of mental health trusts now have foundation status
Dec 29: Mental health advocacy qualification launched - "independent mental health advocates" will support detained patients who, under new law, are entitled to support and advice on their rights.
2008:
Nov 27: Council to "champion? good mental health of children in Britain - new body to ?hold government to account? on delivery of CAMHS review's recommendations.
Feature:
Nov 19: Feel the power? - Can an empowering "personalisation" approach - incorporating Buddhist retreats and dating agencies - apply to mental health care? Adam James reports.
Nov 7: NHS trust promises improvements made after five-week delay ended in anorexia death - criticised Norfolk and Waveney Mental Health Trust says changes now implemented after problems caused by staff sickness

Nov 7: People with mental health problems not to be forced into work, pledges minister - Anne McGuire says "safeguards? of new benefits system will ensure people not put into crisis by taking up inappropriate or unsupported work
Oct 23: Use of powers to detain people under mental health law increased by fifth - detentions for mental disorders in England increased by 20% from 1996 to 2006
Oct 23: NHS psychiatrist criticised after patient's overdose death - consultant rapped for failing to comply with care programme approach and not organising multi-disciplinary meeting
Comment:
Oct 9, 2008: Cognitive behavioural therapy; no more than a Labour quick fix - the government is recruiting CBT therapists to "cure" people with depression and anxiety. But CBT simplifies what distress is, says Dorothy Rowe
Sept 11: Psychiatrists becoming 'more trusted' - community psychiatric nurses also praised in Healthcare Commission survey of community patients. But three in ten patients say they are not told of medication side effects

Comment: Sept 3, 2008: Psychotherapists and counsellors should refuse registration - state control will fail to protect the public from abuse and will threaten psychoanalysis, says Ian Parker
EXCLUSIVE:
Aug 8: Homicides by mentally ill at record low, states research - new study likely to call into question how best to assess number of killings attributable to mental ill health
August 7: Top names in radical mental health at conference - event will showcase critical work on psychiatry and psychology, says co-organiser Ian Parker, left
May 29: Triple prison mental health staff, urges charity - this will ensure those diagnosed with severe mental illness get equivalent level of service as patients in community, states report.
May 15: Don't charge people with mental health problems for overdrafts, charity tells banks -
more than half of Mind survey respondents say they have gone without food due to crippling debt.
May 15: Don't charge people with mental health problems for overdrafts, charity tells banks -
more than half of Mind survey respondents say they have gone without food due to crippling debt.

May 1: Psychologist's non-drug approach provokes storm of reactions - psychiatrists call NHS clinician's work ?dangerous?. But other professionals give support
Comment:
April 18: Underground recovery - Clinical psychologist Rufus May explains why, when using a non-drug approach to help a doctor who heard voices, he had no choice but to work in secret.
April 11: Launch inquiry into social worker stabbing, says MP - Philip Ellison, 47, killed during a visit to Preston supported housing for people with mental health problems
Comment:
April 9, 2008: This tide's already changed
The recovery approach in mental health is not new. Our research-based recovery model has been operating across the world for 10 years, say Phil Barker and Poppy Buchanan-Barker.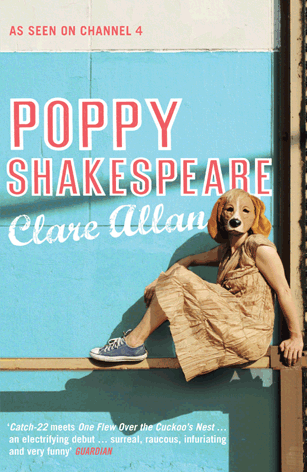 April 2: Mental health TV drama seen by 1.3 million - Poppy Shakespeare was a dramatisation of the book, left, by Clare Allen who spent ten years as a patient at a London day centre. What did you think?
March 26: More people should have therapy for "problem anger? urges charity - there is mounting evidence linking anger with heart disease, stroke, cancer and violence, states report
March 20: 'Recovery' approach in mental health is idea 'whose time has come' - charity bids to present principles behind ?empowering? philosophy of care
March 20: Psychiatric patients launch test case for right to smoke while detained - patients could be only group of people banned from smoking "in the privacy of their own home", judges told

Feb 29: New therapists to "cure" 450,000 depressed and anxious people in three years, says government - trainee psychologists, nurses and graduate workers will each have up to 250 patients per year, Alan Johnson, left, announces
Feb 1: Lewis doubts worth of Henderson Hospital - minister questions effectiveness of underthreat therapeutic community
Jan 31: It's no joke - website visitors reprimand authors of offensive comments after fire at Southampton psychiatry unit
Jan 16: Stigma is no laughing matter - Adam James profiles Sue Baker, head of the largest ever campaign to tackle the stigma linked to mental health

Jan 16: 'The Henderson saved my life' - here's why the acclaimed personality disorder unit should be saved, writes Kath Lovell
Jan 10: Private psychiatric units increasingly used to detain patients - new figures show 24 per cent increase of detentions in independent hospitals
Mental health comment:
Jan 10, 2008: The wrong advice - The national clinical guideline on depression is flawed, acts as a mouthpiece for pharmaceutical firms and pays lip service to the views of service users. We must now challenge it, says Malcolm Learmonth
2007:
Dec 18: Government is two years late on mental health home treatment promise - finds the National Audit Office
Nov 29: People with mental health problems experience "extreme" level of victimisation - most have suffered theft, been attacked, harassed, sexually assaulted or raped by people in their own community, according to new report.

Nov 29: Man names himself after psychiatric hospital to combat stigma - Brendan Curran is now Craig Dunain, the name of the former psychiatric hospital in Inverness
Nov 14: Woman gives harrowing account of forcible sterilisation when a psychiatric patient - Dorothea Buck-Zerchin's first-hand description of how, aged 19, she was sterilised in a German hospital in 1936 during Nazi rule.

Nov 14: Screen for mental health problems before making ASBOs, says charity - stop ?fast-tracking vulnerable individuals into the criminal justice system, and to prison? says Sainsbury Centre for Mental Health
Mental health comment:
Oct 31: Getting personal - Stop the psychological therapy "brand warfare" and recognise a therapist's personal qualities are more important than their theoretical model, argues Martin Seager, who helps advise the government on how to make mental health services more therapeutic

Oct 25: Extra 3,700 psychological therapists to be recruited into NHS
- Health Secretary Alan Johnson, pictured left, also promises that average waiting times for psychological therapies to drop from 18 months to ?a few weeks?



July 26: People wait up to three-and-a-half years for psychological therapy - figures from Derbyshire Mental Health Trust come at time when government is promising to increase access to psychological therapies
July 26: Biggest ever campaign to combat mental illness stigma launched - announcement on heels of research claiming an increase in prejudice over last ten years.
May 24: Countryside exercise should be frontline treatment for mental health problems, says charity - "ecotherapy" includes walking in a park, flying a kite or gardening therapy
May 16: Hewitt promises 10 more psychological therapy centres in England
March 29: Cognitive behavioural therapy via computer to be available from next month to depressed - critics, however, say computerised therapy is dehumanising.
Feb 28: Consider ECT for severely depressed pregnant women, psychiatrists told - new guidelines issued for women with prenatal or antenatal mental health problems

Jan 25: Psychologist who allegedly insulted client ordered to undergo supervision - depressed client told he was a ?wanker? and ?waste of space?, conduct committee hears
2006:
Nov 10: NHS failing on psychological therapies, claim charities - government announces, however, that new psychological therapies service has been used by 1,000 people in three months
Nov 10: Government bids to give people with mental health problems more treatment choice - but campaigners question government committment
Feature
Nov 9: Are homicides by people with mental health problems preventable? Tony Maden believes recommendations he submitted to the government could result in a cut in homicide rate by psychiatric patients of 10 per cent in five years. Is he realistic?
Video snippets:
Nov 8: On the spot - exclusive video snippets from a panel question and answer session at the Mental Health Today conference in London. Including, comments on the underthreat Henderson Hospital personality disorder service in Surrey.
Oct 30: Mental health services in UK are "model" for Europe, says WHO regional adviser - "There is so much money [in England] in mental health," says Matt Muijen.

Oct 30: Suicides at lowest level since 1995 - average is now 8.5 deaths per 100,000
Feature:
Oct 24: "If this effected any other group of people, society would be up in arms" - People diagnosed with a mental illness have shockingly bad physical health. Adam James investigates whether improvements being made will be enough to save the NHS from being sued for discrimination
Sept 20: How professionals assess risk of psychiatric patient violence to be reformed in bid to reduce homicides - but critics say making certain patients actually receive treatment and care when they request it is more important
Sept 15: Blogs: a mental health guide - want to hear of stories from a psychiatric ward? Or read a father's perspective on caring for a son diagnosed with schizophrenia? Adam James examines mental health blogs.
Sept 15: NHS could be sued over inadequate physical health care for mentally ill and learning disbled - Disability Rights Commission warns health service ?complacency? in accepting that people with mental health problems and learning disabilities ?just do? die younger could be breaking the law

Sept 7: Suicide in Scotland far higher than rest of UK
Aug 14: Advise manic patients to participate in ?calming? activities, professionals told - clinical guidelines for management of bipolar disorder in NHS primary and secondary care are published
July 21: Alleged rapes of NHS psychiatric patients ?truly shocking? - outrage as report claims 11 of 19 alleged rapes were by staff.
Feature:
July 21: The art of staying out - how does one patient peer-support project reduce time its members spend in hospital by 89 per cent?
June 23: Half of 10,000 new NHS therapists should be clinical psychologists - further 5,000 could be trained from among the 60,000 NHS nurses, social workers, occupational therapists and counsellors, states new London School of Economics report
June 23: Home treatment and crisis resolution reduces inpatient stays by 30 per cent - figure reported by South Essex Partnership NHS Trust in government mental health "priorities" document
June 2: Government campaign against mental health stigma failing, charity report claims - 'We need stronger anti-discrimination law, not just attitude change', says Mental Health Foundation
May 11: Government takes first step to bring in thousands more counsellors and therapists into health service - Patricia Hewitt (left) announces launch of two pilot cognitive behaviour therapy centres in Doncaster and London
May 12: £30m being cut from mental health services, claims report
May 10: Screen test - A Bush policy to screen the US population, including preschool children, for undiagnosed mental illness is well underway. But is screening effective and would it be accepted in the UK? Adam James investigates
May 5: More than 10 per cent of mental health trusts are cutting services, admits Louis Appleby (left) - Appleby responds to Tory criticisms that in-the-black mental health trusts cut services to assist other financially-cripped trusts

March 28: Charity reminds GPs they can earn £8,000 by checking the physical health of people with mental health problems
March 6: Mental health day centres "maintain" stigma - day services should help users back to work, not just be 'drop-ins', says government
March 1: Computerised cognitive behaviour therapy recommended for depression, panic and phobia - therapy can be delivered on a PC, over the internet or via the telephone
Feb 3: Man with schizophrenia need not have died during restraint by police, jury decided - Andrew Jordan, 28, died when pinned down on stomach
Search psychminded's complete news archive (2003-7) via Google.