2011
June 15: Ritalin for children is ?quick fix? and should be reviewed, demand psychologists - The Association of Educational Psychologists fears there is insufficient data on the effects psychotropic drugs have on child development.
2010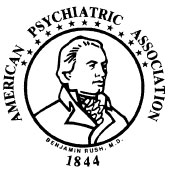 Aug 2: Psychiatrists and psychologists could diagnose children with five new mental disorders - American Psychiatric Association suggests additional conditions to be included in DSM.
Feb 22: Children on mental health wards at five-year high - figures released in response to parliamentary question from MP Natasha Engel
2009
Nov 18: Government to provide web mental health training for professionals working with children - pledge aims to help workers alert to how mental health problems can present themselves.
Feb 24: Sharp rise in anorexia hospital admissions - over decade, the number of admissions among girls aged 16 and under jumped from 256 to 462
Jan 30: ADHD drugs are beneficial, say European investigators - no urgent restriction to methylphenidate needed says regulatory group
Jan 26: CBT in the classroom to be piloted - if successful the cognitive therapy at school could be rolled out to the rest of the UK, says Professor Paul Stallard
Jan 22: Children may still be on adult psychiatric wards - says Steve Shrubb, director of the NHS Confederation's Mental Health Network
2008:
Nov 27: Council to "champion? good mental health of children in Britain - new body to ?hold government to account? on delivery of CAMHS review's recommendations.
Oct 2: NHS shown ?determination? to stop children being put on adult psychiatric wards - says children's commissioner
October 1: Drugs should not be first-line treatment for ADHD, doctors told - and NICE says medication should not be prescribed at all to pre-school children with ADHD.
EXCLUSIVE:
April 25: Children on ADHD drugs should have heart test, - US scientific statement follows fears the drugs can lead to sudden cardiac death
Feb 20: No increased suicidal behaviour of children after anti-depressant reduction - study rebuffs concerns after doctors were advised not to prescribe SSRIs to under 18s
2007:
Nov 21: Government to consider review of ADHD causes and treatments - Lords statement made following peer's concerns over prescribing for ADHD
Nov 14: "Investigate ADHD drugs" peer to urge - Baroness Susan Greenfield, a professor of pharmacology, says "time is ripe for an inquiry exploring the actual causes of ADHD"
July 26: Prescriptions given to children for psychiatric diagnoses quadruples in decade - figures obtained by David Laws, Liberal Democrat shadow children's secretary
Jan 31: Children sexually harassed on adult psychiatric wards, report states - shortage of hospital beds and services for under 18-year-olds blamed
2006:

Nov 10: Extra 100,000 young people treated by child and adolescent mental health service teams
June 15: Prozac can be prescribed for children as young as eight ? but only if they are also having psychological therapy, European drugs regulator rules.

May 10: Screen test - A policy to screen the US population, including preschool children, for undiagnosed mental illness is well underway. But is screening effective and would it be accepted in the UK? Adam James investigates

Mental health comment
Feb 14: Disordered thinking? - the prescribing of ADHD drugs is soaring, while concerns are escalating about dangerous side effects. Is it time the social and family lives of ADHD-diagnosed children are examined as much as their brains, asks Adam James

Jan 31: Prescribing of drugs to treat ADHD children doubled in six years - figures revealed by National Institute for Health and Clinical Excellence as it starts work on ADHD clinical guidelines
© 2001-7 Psychminded Limited. All rights reserved