2011:
Sept 23: Broadmoor patient ?determined to get heard? in landmark case - "I do not have a mental illness and I'm not a danger to anyone," says Albert Haines, due to be the first psychiatric patient to have appeal against 25 years of detention heard in public.
Comment
Aug 29: Want to end mental health stigma? Stop medicalising distress - psychiatric diagnoses lie at heart of negative attitudes towards people with mental health problems, says Terry Simpson
March 2, 2011: I can't have schizophrenia - I'm a psychology student! Emma Harding became psychotic while studying for a degree in psychology. Now recovered she works as a clinical psychologist for the South London and Maudsley NHS Foundation Trust, and works with people with psychosis.
2010:
April 5, 2010: "Want user-led mental health services? We've done it for a decade - Leeds Survivor-Led Crisis Service has for 10 years run a multi-award winning non-medical sanctuary for people with mental health problems. It prides itself on being user-led. Adam James explains why it has made its mark in mental health history.
Jan 22: Her own way - Judi Chamberlin's book On Our Own was held up as a rallying cry for the mental health service-user movement when it was published in 1977. Louise Pembroke remembers the American activist who died on January 16.
2008:

Oct 3: Magazine dedicated to ?unsung hero? of mental health - grassroots mental health magazine tribute to Terence McLaughlin

August 7: Top names in radical mental health at conference - event will showcase critical work on psychiatry and psychology, says co-organiser Ian Parker, left

EXCLUSIVE
June 13: 'Mental illness is petrifying' - day-to-day life as an inpatient on a psychiatric unit is being documented on an internet blog by Mandy Lawrence, left,

May 21: Almost all psychiatric patients oppose smoking ban on units, study claims - but patients at Rampton, pictured left, lose test case for right to continue smoking. Judges ruled ban was justified for "health and security" reasons.


May 1: Psychologist's non-drug approach provokes storm of reactions - psychiatrists call NHS clinician's work ?dangerous?. But other professionals give support
EXCLUSIVE:
April 18: Underground recovery - Clinical psychologist Rufus May explains why, when using a non-drug approach to help a doctor who heard voices, he had no choice but to work in secret.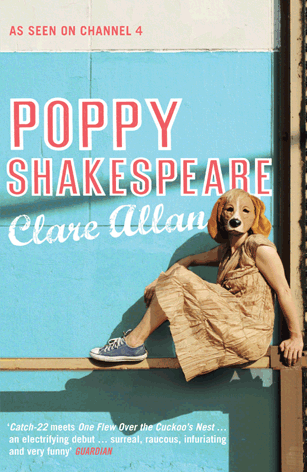 April 2: Mental health TV drama seen by 1.3 million - Poppy Shakespeare was a dramatisation of the book, left, by Clare Allen who spent ten years as a patient at a London day centre. What did you think?
March 20: Psychiatric patients launch test case for right to smoke while detained - patients could be only group of people banned from smoking "in the privacy of their own home", judges told
EXCLUSIVE:
Jan 16: Schizophrenia psychologist launches 'coming off' psychiatric drugs website - Rufus May, left, fears medication withdrawal effects are confused with illness symptoms

Jan 16: 'The Henderson saved my life' - here's why the acclaimed personality disorder unit should stay open, writes Kath Lovell
2007:

May 2: Expert advice? Service user knowledge from around Europe is being collated to boost the status of user expertise. But will it come to anything, asks Adam James?
2006:
Feature:
July 21: The art of staying out - how does one patient peer-support project reduce time its members spend in hospital by 89 per cent?
July 21: Online directory of mental health service user groups launched
July 7: Government has rejected call for mental health service user ?tsar? - Professor Louis Appleby has said so himself states mental health group
Jan 31: Government to pay service users to talk to journalists on mental health - scheme bids to promote positive media coverage of stories relating to schizophrenia, manic depression and personality disorder
2000
Sept 23, 2000: Going undercover - When Rufus May was a teenager he was diagnosed with paranoid schizophrenia and told he would have to take medication for the rest of his life. He since came off all medication and is now a clinical psychologist with a message, writes Adam James
Search psychminded's complete news archive (2003-7) via Google.