Search psychminded's news archive (2003-11) and other pages
Nov 18: Government to provide web mental health awareness training for professionals working with children - pledge by minister Phil Hope aims to help workers alert to how mental health problems present themselves.
Nov 18: Eight out of 10 people recover after CBT, reports study - new research claims effectiveness for government's psychological therapies programme
Nov 6: Surge in mental health treatment by force - threat of compulsion now "hangs heavy" over patients, says Mind chief executive Paul Farmer
Nov 6: Probe into mental health patient's police van death - Independent Police Complaints Commission to examine death of Bournemouth man
EXCLUSIVE
Oct 26: Psychoanalysts threaten legal action against health regulator - lawyers for 1,500 Freudian therapists write to Health Professions Council with judicial review warning over "unlawful" failure to assess whether statutory regulation is necessary for psychoanalysts. Adam James reports.
Oct 14: Gordon Brown urges end to mental ill health stigma - Prime Minister joins the ranks of those calling for "change in attitudes" towards mental illness.
Oct 6: NHS launches online mental health checker - people advised to call 999, visit a GP or speak to an NHS Direct nurse.
Feature: Oct 1: Has Labour kept its promises on mental health? Ten year ago the government set itself targets to meet on mental health provision. Mental health tsar Louis Appleby,, says they've been met. Others are not so sure. Report by Adam James
Sept 28: Most mental health patients praise care -
73% say inpatient psychiatric care was good, very good or excellent, reports survey
Comment:
Sept 25: We're failing the elderly over care - A psychosocial programme for dementia is as effective as drugs. But it's not available, so failing thousands of patients and their carers, says Joanne Knowles.
Sept 18: People with mental health problems to be prescribed self-help books - pilot initiative launches in London
Sept 14: Every mental health trust should employ service users to promote recovery, charity urges - "Cultural transformation" needed, says Geoff Shepherd
Sept 14: Objections over government plans for one psychiatrist to enforce mental health detention - "To take away just about all the safeguards seems a serious step which removes protections for patients and professionals." says Tony Zigmond of Royal College of Psychiatrists
.
Aug 28: Cameron criticised over mental health omission - Conservative leader failed to mention plans for mental health during speech on NHS reform
Aug 28: ASBO for schizophrenia man is "inappropriate" - stigma and distress of ASBO could make matters worse, says charity
August 29: Psychiatric patient hanged himself with strap given by nurse - consultant psychiatrist Helen Miller criticised system at Dundee unit
July 30: Unexplained deaths of psychiatric in-patients at record seven-year high - new figures released today.

Listed news and comment archive:
2009:
July 27: Equality and human rights to be basis of mental health, vows government - New Horizons document outlines mental health priorities until 2020.

July 17: Mental health courts launched (Justice Secretary Jack Straw, left,at launch of new courts)
July 17: Suicide at lowest recorded level in England - rate is now 7.5 deaths per 100,000 people, new statistics reveal.
July 1: Psychiatric patient gets £400,000 compensation after failed suicide bid - judge said patient had experienced "undue suffering" after being insufficiently monitored by the staff in hospital
July 1: Leading charity backs registration of counsellors and therapists - Mind says people will be "unprotected" if counsellors and psychotherapists are not regulated. From today all psychologists are to be regulated by the Health Professions Council.

June 15: Managing director wins landmark depression case - council loses after claiming Christine Laird, left, withheld her diagnosis in a job application.

June 5: Psychiatry is the most fun speciality of medicine, says top psychiatrist Dinesh Bhugra, left, in bid to recruit more UK graduates




EXCLUSIVE:
June 1: People with schizophrenia not more violent, claims study - researcher Dr Niklas Långström, left, says research challenges misperceptions

May 28: Public less likely to help person crying than if knocked to ground, finds survey - charity launches campaign to give people knowledge and confidence to respond to distress.

May 18: Zito Trust to close - objectives have been met, declares group which pushed for tighter controls over potentially violent psychiatric patients (Pictured: Jayne Zito)

May 11: Charity's rock of support - Phil Harvey (left) is a member of Coldplay, one of the most popular rock bands on the planet. He also is an aspiring psychologist and a volunteer for a mental health charity in London. In a rare interview Harvey talks exclusively to Adam James

April 30: Psychiatric unit employees on trial for £2.5m NHS fraud - pair deny charges relating to Cawston Park (pic left) in Norfolk
Comment:
April 24: Treating schizophrenia without drugs? There's evidence for it - award-winning researcher and psychiatrist Tim Calton examines studies showing how psychosis can be managed without medication.

April 22: NHS trust boss defends reputation after "shocking" mental health patient death data - Erville Millar, chief executive of Kent and Medway NHS and Social Care Partnership Trust, points to "significant flaws" in statistics
April 15: Therapist anger at NHS "downplaying" of counselling and psychotherapy - NICE states patients should be explained about the "uncertainty" of counselling and psychodynamic psychotherapy for depression
March 30: "Alarm" as therapists reduce feelings of homosexuality - "Homosexuality is not an illness and therefore is not curable," says Tom Warnecke of the United Kingdom Council for Psychotherapy in response to new research.

March 26: "Mental ill health epidemic" behind anxiety surge - 400% rise in emails and double number of helpline calls reflects recession fears says Nicky Lidbetter, left, of Anxiety UK charity
March 19: CBT "does not work" says high-profile clinical psychologist - Oliver James, left, accuses government ministers of being "downright dishonest" on depression cure claim

March 11: Professionals never engaged therapeutically with psychiatric patient before he killed - investigation into care of Ismail Dogan (left), diagnosed with schizophrenia, revealed treatment only ever involved anti-psychotic medication.
March 6: Government rapped over poor take-up of computerised CBT - treatment is fully available in just nine of 152 primary care trusts in England, according to new figures.
Feb 24: Sharp rise in anorexia hospital admissions - over decade, the number of admissions among girls aged 16 and under jumped from 256 to 462
Feb 19: Psychiatric nurse who failed at-risk patient who hanged himself is struck off - second nurse who was playing computer game at time of Wiltshire hospital ward death is cautioned
Feature:
Feb 13: New dialogues on voices - Cognitive behavioural therapy has long been accepted as a valid therapeutic intervention for people who hear voices. So what does the future hold for more
radical approaches, such as voice dialogue, asks Adam James
Jan 30: ADHD drugs are beneficial, say European investigators - no urgent restriction to methylphenidate needed says regulatory group
Jan 30: Give people with personality disorder written information on psychiatric drugs - mental health professional told information should include evidence for drug effectiveness and harm.

Jan 30: We'll check on government promise to end mixed-sex wards, say campaigners - NHS trusts which fail to provide single-sex accommodation face fines, says health secretary
Jan 26: CBT in the classroom to be piloted - if successful the cognitive therapy at school could be rolled out to the rest of the UK, says Professor Paul Stallard
Jan 26: City tram turned into padded cell to fight mental health prejudice - Sheffield stunt is part of campaign to reduce discrimination by 5%
Jan 22: Children may still be on adult psychiatric wards - says Steve Shrubb, director of the NHS Confederation's Mental Health Network
Jan 12: 'No evidence' for psychiatric medication by force - literature review authors, including Professor Len Bowers, call for more research on the validity of compulsory treatment
Jan 9: Half of mental health trusts now have foundation status
2008:
Dec 29: Mental health advocacy qualification launched - "independent mental health advocates" will support detained patients who, under new law, are entitled to support and advice on their rights.

Nov 28: Row intensifies over disproportionate rate black people detained in psychiatric units - new figures indicate no improvement since government vowed to tackle the problem three years ago.
Nov 27: Council to "champion" good mental health of children in Britain - new national body to "hold the government to account" on improvements to CAMHS
Nov 20: Life in Broadmoor hospital revealed - Victorian patient archives available for the first time.

Feature:
Nov 19: Feel the power? - Can an empowering "personalisation" approach - incorporating Buddhist retreats and dating agencies - apply to mental health care? Adam James reports.
Nov 19: Psychiatric patient stabbed social worker in car - incident happened during drive from residential unit in north Wales

Nov 7: People with mental health problems not to be forced into work, pledges minister - Anne McGuire says "safeguards" of new benefits system will ensure people not put into crisis by taking up inappropriate or unsupported work
Nov 7: NHS trust promises improvements made after five-week referral delay ended in anorexia death - criticised Norfolk and Waveney Mental Health Trust says changes now implemented after problems caused by staff sickness
Oct 23: Patients evacuated after fire at psychiatric unit - blaze destroyed parts of medium secure unit at Chase Farm Hospital in Enfield, London
Oct 23: NHS psychiatrist criticised after patient's overdose death - consultant rapped for failing to comply with care programme approach and not organising multi-disciplinary meeting.
Oct 23: Use of powers to detain people under mental health law increased by fifth - detentions for mental disorders in England increased by 20% from 1996 to 2006
Comment:
Oct 9, 2008: Cognitive behavioural therapy; a Labour quick fix - the government is recruiting thousands of CBT therapists to "cure" 450,00 people with depression and anxiety. But CBT simplifies what distress is, argues Dorothy Rowe

Oct 3: Magazine dedicated to "unsung hero" of mental health - grassroots mental health magazine tribute to Terence McLaughlin, pictured left
Oct 2: NHS has shown "determination" to stop children being put on adult psychiatric wards - says children's commissioner Professor Albert Aynsley-Green
October 1: Drugs should not be first-line treatment for ADHD, doctors told - and NICE says medication should not be prescribed at all to pre-school children with ADHD,
Sept 11: Psychiatrists 'more trusted by patients' - community psychiatric nurses also praised in Healthcare Commission survey. But three in ten patients say they are not told of medication side effects
Feature:
Sept 5: Schizophrenia gene, where art thou? Molecular genetics has failed to reliably identify DNA for schizophrenia. So has the search been a complete damp squid? Adam James examines the evidence.
Comment: Sept 3, 2008: Psychotherapists and counsellors should refuse registration - state control will fail to protect the public from abuse and will threaten psychoanalysis, says Ian Parker
EXCLUSIVE:
Aug 8: Homicides by mentally ill at record low, states research - new study likely to call into question how best to assess number of killings attributable to mental ill health
August 7: Top names in radical mental health at conference - event will showcase critical work on psychiatry and psychology
July 31: Government to consider repealing "discriminatory" mental health law - ministers could overturn law from 16th century which bars anyone detained in psychiatric hospital from standing for parliament
July 30: Two in 10 mental health trusts provide poor care - Royal College of Psychiatrists president, Dinesh Bhugra, says wards are so bad he would not use them
July 11: "Excessive" restraint caused death of psychiatric patient - jury drew attention to failings in staffing, training and facilities at Swansea hospital
June 20: "I've got nothing to cover up" - mental health nurse denies accusations she got rid of evidence over patient's death during restraint at Swansea's Cefn Coed Hospital

EXCLUSIVE
June 13: 'Mental illness is petrifying' - day-to-day life as an inpatient on a psychiatric unit is being documented on an internet blog by Mandy Lawrence, left,
May 30: Psychiatric patient died after '55 minutes' of restraint - inquest jury hears evidence to decide what caused death of Kurt Howard, 32, at Swansea's Cefn Coed Hospital, left
May 29: Triple prison mental health staff, urges charity - this will ensure those diagnosed with severe mental illness get equivalent level of service as patients in community, states report.

May 21: Almost all psychiatric patients oppose smoking ban on units, study claims - but patients at Rampton, pictured left, lose test case for right to continue smoking. Judges ruled ban was justified for "health and security" reasons.
May 15: Don't charge people with mental health problems for overdrafts, charity tells banks -
more than half of Mind survey respondents say they have gone without food due to crippling debt.

May 1: Psychologist's non-drug approach provokes storm of reactions - psychiatrists call NHS clinician's work "dangerous". But other professionals give support

EXCLUSIVE:
April 25: Children on ADHD drugs should have heart test, - US scientific statement follows fears the drugs can lead to sudden cardiac death

April 18: Anti-depressants: which research should we believe? SSRIs are clinically beneficial, says the National Institute for Health and Clinical Excellence. But a high-profile study claims they are no more useful than placebo for mild and moderate depression. Who is right? Report by Adam James

EXCLUSIVE:
April 18: Underground recovery - Clinical psychologist Rufus May explains why, when using a non-drug approach to help a doctor who heard voices, he had no choice but to work in secret.

EXCLUSIVE:
April 14: "Unlikely" that key genes cause schizophrenia - according to most comprehensive genetic study of its kind. Report by Adam James
April 11: Launch inquiry into social worker stabbing, says MP - Philip Ellison, 47, killed during a visit to Preston supported housing for people with mental health problems
Comment:
April 9, 2008: This tide's already changed
The recovery approach in mental health is not new. Our research-based recovery model has been operating across the world for 10 years, say Phil Barker and Poppy Buchanan-Barker.
Comment
April 2, 2008: The anti-psychotic myth exposed?
Anti-psychotics are not effective long-term, shrink the brain and almost triple the risk of an early death, a London NHS psychiatrist and academic has written in a new book. Has the mental health establishment got it wrong over the true validity of such drugs, asks Adam James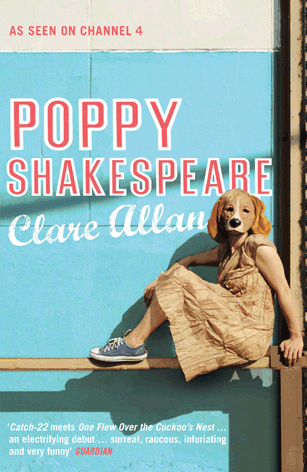 April 2: Mental health TV drama seen by 1.3 million - Poppy Shakespeare was a dramatisation of the book, left, by Clare Allen who spent ten years as a patient at a London day centre. What did you think?
March 26: More people should have therapy for "problem anger" urges charity - there is mounting evidence linking anger with heart disease, stroke, cancer and violence, states report
March 20: 'Recovery' approach in mental health is idea 'whose time has come' - charity bids to present principles behind "empowering" philosophy of care
March 20: Psychiatric patients launch test case for right to smoke while detained - patients could be only group of people banned from smoking "in the privacy of their own home", judges told

Feb 29: New therapists to "cure" 450,000 depressed and anxious people in three years, says government - trainee psychologists, nurses and graduate workers will each have up to 250 patients per year, Alan Johnson, left, announces
Feb 20: No increased suicidal behaviour of children after anti-depressant reduction - study rebuffs concerns after doctors were advised not to prescribe SSRIs to under 18s

Feb 14: Patient strangles woman on Rochdale psychiatric ward - Telahum Tedola attacked Rosalyn McManus, pictured left, because she accused him of being a spy.
Feb 14: Appoint good leaders to end violence on psychiatric wards, urges psychiatrist - Paul Lelliot calls for change after audit finds most nurses on psychiatric wards have been assualted

Feb 1: Lewis doubts worth of Henderson Hospital - minister questions the effectiveness of underthreat therapeutic community
Feb 1: Psychiatric wards are "frightening and dangerous" - Mental Health Act commissioners say they are also "tougher, scarier places" than they were 10 years ago.
Jan 31: It's no joke - website visitors reprimand authors of offensive comments after fire at Southampton psychiatry unit
Jan 23: Psychiatric nurse cautioned after falling in love with patient - Karen Brock found to have failed to maintain appropriate professional boundaries

EXCLUSIVE:
Jan 16: Schizophrenia psychologist launches 'coming off' psychiatric drugs website - Rufus May, left, fears medication withdrawal effects are confused with illness symptoms

Jan 16: Stigma is no laughing matter - Adam James profiles Sue Baker, head of the largest ever campaign to tackle the stigma linked to mental health

Jan 16: 'The Henderson saved my life' - here's why the acclaimed personality disorder unit should stay open, writes Kath Lovell
Jan 10: Private psychiatric units increasingly used to detain patients - new figures show 24 per cent increase of detentions in independent hospitals
Jan 10: ADHD drug prescribing soars in Scotland - more than 8 per cent of Scottish people aged 15 and over take antidepressants daily, new figures also reveal
Mental health comment:
Jan 10, 2008: The wrong advice - The national clinical guideline on depression is flawed, acts as a mouthpiece for pharmaceutical firms and pays lip service to the views of service users. We must now challenge it, says Malcolm Learmonth
2007
Dec 18, 2007: Government is two years late on mental health home treatment promise - finds the National Audit Office
Dec 12, 2007: Mental health worker strike to continue - 150 colleagues support sacked psychiatric nurse who spoke out against NHS cuts
Dec 6, 2007: Psychologists trained elsewhere in Europe no longer considered as "trainees" - EU clinical psychologists do not have to submit essays or dissertations to work for NHS
Nov 29: People with mental health problems experience "extreme" level of victimisation - most have suffered theft, been attacked, harassed, sexually assaulted or raped by people in their own community, according to new report.

Nov 29: Man names himself after psychiatric hospital to combat stigma - Brendan Curran is now Craig Dunain, the name of the former psychiatric hospital in Inverness

Nov 29: Mental health professionals urged to volunteer overseas - VSO seeks specialists for countries such as Malawi

Nov 28: "If I had to be back in psychiatric hospital this is it" - "Revolutionary" new mental health hospital (left) opens in Glasgow.
Nov 21: Government to consider review of ADHD causes and treatments - Lords statement made following peer's concerns over prescribing for ADHD

Nov 15: "Very good" mental health nurse sacked after talking to media - but Sheila Foley, chief executive of the Manchester trust says: "I believe this is the right decision in the best interest of the trust and the patients we care for."

Nov 14: Woman gives harrowing account of forced sterilisation when a psychiatric patient - Dorothea Buck-Zerchin's unprecedented first-hand description of how, aged 19, she was sterilised in a German hospital in 1936 during Nazi rule.
Nov 14: More than 41,000 assaults per year on mental health and learning disability NHS staff
Nov 14: Screen for mental health problems before making ASBOs, says charity - stop "fast-tracking vulnerable individuals into the criminal justice system, and to prison" says Sainsbury Centre for Mental Health
Nov 14: "Investigate ADHD drugs" peer to urge - Baroness Susan Greenfield, a professor of pharmacology, says "time is ripe for an inquiry exploring the actual causes of ADHD"
Mental health comment:
Oct 31: Getting personal - Stop the psychological therapy "brand warfare" and recognise a therapist's personal qualities are more important than their theoretical model, argues Martin Seager, who helps advise the government on how to make mental health services more therapeutic

Oct 25: Extra 3,700 psychological therapists to be recruited into NHS
- Health Secretary Alan Johnson, pictured left, also promises that average waiting times for psychological therapies to drop from 18 months to "a few weeks"

Oct 25: Mental health worker stabbed to death by client - expected "brilliant psychologist" Ashley Ewing, left, killed during visit to flat. Inquiry ordered after Ronald Dixon warned he was dangerous, court hears.
Oct 4: New law to protect most vulnerable mentally ill comes into force - Mental Capacity Act "gives people with mental health problems more control over their lives," says Paul Farmer of Mind
Sept 19: Secure psychiatric ward patient number reaches record high - in July there were 3,723 people detained in secure forensic units, according to Sainsbury Centre For Mental Health

Aug 30: Female psychiatric patient dies after attack by man in same ward - death comes after revelation that mixed-sex mental health wards are common, despite government claims to contrary.
Left, the victim Rosalind McManus



Aug 30: Mental health workers strike over suspension of union member - inpatients moved to other units up to 100 miles away
Aug 30: Mental health units should carry out sex abuse audits, psychiatrists urge - royal college says it is "very likely" sexual incidents are under-reported.
August 8: Third of patients have no information on side effects of psychiatric medication - findings reported in review of of adult community mental health services in England
August 8: Most mental health nurses under excessive pressure, finds survey - three quarters of nurses also say recruitment freeze and posts left unfilled has been imposed over the past 12 months.

July 26: Prescriptions given to children for psychiatric diagnoses quadruples in decade - figures obtained by David Laws, Liberal Democrat shadow children's secretary, pictured left
July 26: People wait up to three-and-a-half years for psychological therapy - figures from Derbyshire Mental Health Trust come at time when government is promising to increase access to psychological therapies

July 26: Biggest ever campaign to combat mental illness stigma launched - announcement on heels of research claiming an increase in prejudice over last ten years.

Feature: July 11: Aiming high - A new scheme hopes to boost standards in psychiatric wards. Adam James investigates.
(Left: Rachel Weddle, manager of Collingwood Court unit, Newcastle)
July 4: Right to advocate for detained psychiatric patients - new measure welcomed as mental health bill, after five years in the making, is passed in parliament

June 28: Psychologists, nurses and occupational therapists to have new psychiatric detention powers - "it will be possible for clinicians to use this power in the best interest of clients," says Peter Kinderman, left
June 13: People with schizophrenia not on antipsychotics more likely to recover, states research - patients in US are followed up after 15 years
June 7: Personality disorder an invalid "catch-all" label which damages women, says clinical psychologist - Gillian Proctor attacks "growing prevalence of labeling women with BPD"
May 30: Rampton patient launches human rights test case over smoking ban - Terrence Grimwood accuses hospital of violating his right to respect for his private and home life
May 30: New projects launched to eliminate race discrimination from mental health services - £1m for 40 extra services to build links with black and ethnic minority people.

May 24: Five professional organisations leave Mental Health Alliance - psychologists, mental health nurses and occupational therapists express frustration at how the alliance has represented them
May 24: Countryside exercise should be frontline treatment for mental health problems, says charity - "ecotherapy" includes walking in a park, flying a kite or gardening therapy

May 17: Leading psychiatrist turns down OBE in protest at "deeply flawed" mental health bill - Suman Fernando fears planned new law could exacerbate discimination of black people
May 16: Massive increase in antipsychotic prescriptions for community patients - statistics revealed in a new community mental healthcare report by Professor Louis Appleby
May 16: Hewitt promises 10 more psychological therapy centres in England

May 2: Expert advice? Service user knowledge from around Europe is being collated to boost the status of user expertise. But will it come to anything, asks Adam James?
May 2: More than 13,000 extra mental health professionals recruited to lead reform of services - statistics laid out in 10-year progress report by Professor Louis Appleby, the government's national director for mental health
March 29: Mixed-sex psychiatric wards common, despite government claims to contrary - Healthcare Commission finds 55% of inpatients share sleeping accommodation or bathrooms with opposite sex.
March 29: Cognitive behavioural therapy via computer to be available from next month to depressed - critics, however, say computerised therapy is dehumanising.
March 15: Black patients seeing psychiatrist for first time should have advocate, government urges - ...meanwhile, the Commission for Racial Equality is investigating whether the mental health bill might break race law
March 15: Staff and patients welcome sniffer dogs to find illegal drugs on psychiatric unit - "Use of drug dogs on our wards has been well received by service users and staff", says Liz Jones, director of nursing at Camden and Islington Mental Health Trust
March 14: Treating psychiatric patients under compulsion in community has no clinical benefit, says report - there is no evidence for decreased hospital readmission, improved medication compliance or patient quality of life, states Institute of Psychiatry international review of CTOs.
Feb 28: Consider ECT for severely depressed pregnant women, psychiatrists told - new guidelines issued for women with prenatal or antenatal mental health problems
Feb 28: Peers defeat government over plans to extend compulsory plans of treatment over mentally ill - controversial bill now due to go before MPs after Easter

Feb 1: Quarter of adult and child psychiatric beds provided by independent sector - one of dozens of key mental health statistics documented in new book (left)

Jan 31: People with psychosis on too much medication - report advises NHS trusts on how to improve medication prescribing for people with mental health problems
Jan 31: Learning disabled being recruited to check on services - drive follows two damning reports of learning disability services
Jan 31: Children sexually harassed on adult psychiatric wards, report states - shortage of hospital beds and services for under 18-year-olds blamed
Jan 25: Mental health "tsar" accused of encouraging staff to unlawfully coerce patients for treatment - row of words erupts between chief executive of Mental Health Act Commission and Prof Louis Appleby

Jan 25: Psychologist who allegedly insulted client ordered to undergo supervision - depressed client told he was a "wanker" and "waste of space", conduct committee hears
Jan 25: Clinical psychologists should refuse to detain patients, academic urges - new government law means psychologists will be required to implement "social control", argues David Harper
Jan 12: Government set to win bid to extend compulsion powers over mentally ill, says MP
- "I do not think there will be a major Labour rebellion," says Lynne Jones of group of MPs with previous "misgivings" over mental health bill.
Jan 12: Charity criticises mental health service in London for paying people to take medication - the move does did not offer a "real solution"


Dec 19: NHS trust launches probe after mental health staff and patients pictured online - one photo is of a
patient with two knives.

Dec 18: More than 40 psychiatric inpatients per year die of "unexplained" causes - antipsychotic drugs, physical restraint and heart disease could be causing such deaths, states new report
Mental health comment
Dec 12: CTOs do not work...and that's according to the evidence base - Community treatment orders will help protect the public from mentally people who kill, says the government. But what of the evidence for such a claim?
Feature: Dec 11: Deaths for no reason? How can mental health staff prevent psychiatric patient deaths during restraint? Geoffrey Hodgkins (left) was one such victim
Dec 1: Government presses ahead to force some psychiatric patients to take medication in community - plans in new mental health bill
Nov 22: Professionals gave psychiatric patient murderer "too much liberty" - states report into random killing by patient of Springfield unit in south London.
Nov 10: "Most alleged rapes of psychiatric patients almost certainly never happened", says Louis Appleby - reputation of mental health services were "unfairly damaged" by the allegations, he adds
Nov 10: NHS failing on psychological therapies, claim charities - government announces, however, that new psychological therapies service has been used by 1,000 people in three months
Nov 10: Government bids to give people with mental health problems more treatment choice - but campaigners question government committment
Nov 10: Extra 100,000 young people treated by child and adolescent mental health service teams
Feature
Nov 9: Are homicides by people with mental health problems preventable? Tony Maden believes recommendations he submitted to the government could result in a cut in homicide rate by psychiatric patients of 10 per cent in five years. Is he realistic?
Video report
Nov 9: "Staff are willing - but we lack funds" - three delegates at the Mental Health Today conference on their experience of inpatient psychiatric wards.
Video snippets:
Nov 8: On the spot - exclusive video snippets from a panel question and answer session at the Mental Health Today conference in London. Including, comments on the underthreat Henderson Hospital personality disorder service in Surrey.
Oct 30: Patient who died after being restrained not threatening anyone, report reveals - staff also made no efforts to engage with schizophrenia patient before restraint used
Oct 30: Mental health services in UK are "model" for Europe, says WHO regional adviser - "There is so much money [in England] in mental health," says Matt Muijen.

Oct 30: Mental health professionals launch scheme to improve psychiatric wards - professional bodies say "something must be done" to improve wards
Oct 30: Suicides at lowest level since 1995 - average is now 8.5 deaths per 100,000
Mental health comment
Oct 24, 2006: "Abolish schizophrenia" - The diagnosis of schizophrenia is unscientific and damaging, argue Marius Romme and Paul Hammersley. They say we should replace it with post-traumatic psychosis
Feature:
Oct 24: "If this effected any other group of people, society would be up in arms" - People diagnosed with a mental illness have shockingly bad physical health. Adam James investigates whether improvements being made will be enough to save the NHS from being sued for discrimination
Oct 6: Quarter of psychiatric patients have no access to hospital garden - some banned as punishment, says Mind report
Oct 2: Mental health racism claims "meaningless" and "insulting", claim psychiatry professors - social exclusion and low socio-economic status largely causes race inequality figures, argue Swaran Singh and Tom Burns
Oct 2: Adult community mental health professionals treat patients with "dignity and respect", finds NHS watchdog survey - but charity boss says services are "shamefully inadequate" after Healthcare Commission finds NHS fails to provide adequate out-of-hours crisis care and "talking therapies"

Sept 20: How professionals assess risk of psychiatric patient violence to be reformed in bid to reduce homicides - but critics say making certain patients actually receive treatment and care when they request it is more important

Sept 15: Blogs: a mental health guide - want to hear of stories from a psychiatric ward? Or read a father's perspective on caring for a son diagnosed with schizophrenia? Adam James examines mental health blogs.

Sept 15: NHS could be sued over inadequate physical health care for mentally ill and learning disbled - Disability Rights Commission warns health service "complacency" in accepting that people with mental health problems and learning disabilities "just do" die younger could be breaking the law
Sept 7: Half of mental health nurses have been stalked, research claims - stalkers include other mental health nurses and patients

Sept 7: Suicide in Scotland far higher than rest of UK
Aug 14: Advise manic patients to participate in "calming" activities, professionals told - clinical guidelines for management of bipolar disorder in NHS primary and secondary care are published

July 21: Alleged rapes of NHS psychiatric patients "truly shocking" - outrage as report claims 11 of 19 alleged rapes were by staff.

Feature:
July 21: The art of staying out - how does one patient peer-support project reduce time its members spend in hospital by 89 per cent?
July 21: Nurses do not want smoking ban in psychiatric wards - but fears that ban would spark aggression from patients refuted by non-smoking units, survey finds
July 21: Online directory of mental health service user groups launched

July 19: NHS psychiatrist sells his knowledge on Ebay - but Syed Shah has yet to attract a bidder
July 7: Government has rejected call for mental health service user "tsar" - Professor Louis Appleby has said so himself states mental health group
July 7: Abusive illegal restraint committed by staff against learning disabled - Healthcare Commission inspectors release damning report into Cornwall NHS Trust's learning disability service.

June 23: Half of 10,000 new NHS therapists should be clinical psychologists - further 5,000 could be trained from among the 60,000 NHS nurses, social workers, occupational therapists and counsellors, states new London School of Economics report
June 23: Home treatment and crisis resolution reduces inpatient stays by 30 per cent - figure reported by South Essex Partnership NHS Trust in government mental health "priorities" document
June 15: Prozac can be prescribed for children as young as eight – but only if they are also having psychological therapy, European drugs regulator rules.
June 2: Government campaign against mental health stigma failing, charity report claims - 'We need stronger anti-discrimination law, not just attitude change', says Mental Health Foundation
June 2: Antipsychotics tumour link - US research finds antipsychotics "associated" with development of benign pituitary tumours
May 21: Mental health worker stabbed to death at home of patient - psychology graduate, 22, worked for Mental Health Matters charity in Newcastle
May 19: End "routine" prescribing of high-dose antipsychotics - "possible link" of antipsychotics with sudden death, states report
May 19: Most women with perinatal depression admitted to hospital end up on a mixed-sex ward, claims report

May 11: Government takes first step to bring in thousands more counsellors and therapists into health service - Patricia Hewitt (left) announces launch of two pilot cognitive behaviour therapy centres in Doncaster and London
May 12: £30m being cut from mental health services, claims report

May 10: Screen test - A Bush policy to screen the US population, including preschool children, for undiagnosed mental illness is well underway. But is screening effective and would it be accepted in the UK? Adam James investigates

May 5: More than 10 per cent of mental health trusts are cutting services, admits Louis Appleby (left) - Appleby responds to Tory criticisms that in-the-black mental health trusts cut services to assist other financially-cripped trusts

April 27: Give mental health nurses more time with patients, government review urges - nurses should also cut back on administrative work, says chief nursing officer Christine Beasley ((left)


April 26: Double standards - Psychiatrist Duncan Double (left) was once suspended from his NHS job for "deficient" practice. Double tells Adam James that he believes it was because he opposed psychiatry's biomedical approach

March 28: Charity reminds GPs they can earn £8,000 by checking the physical health of people with mental health problems
March 23: Government drops key proposals of draft mental health bill - new "streamlined" bill will be an amendment to the present mental health act, says mental health minister Rosie Winterton (left)



March 6: Mental health day centres "maintain" stigma - day services should help users back to work, not just be 'drop-ins', says government
March 1: Setback for mental health bill - backbench opposition could force government defeat

March 1: Allegations of sexual abuse by NHS staff against learning disabled people to be investigated -
"We are deeply concerned" says Caroline Taylor, chief executive of Sutton and Merton PCT
March 1: Daily meetings between staff and patients heralded as way to improve psychiatric wards - new report also includes details of ward round code aiming to ensure rounds are less intimidating

March 1: Computerised cognitive behaviour therapy recommended for depression, panic and phobia - therapy can be delivered on a PC, over the internet or via the telephone

Feb 20: ADHD drug can increase risk of epileptic fits and abnormal heart rhythm, doctors told - advice follows previous warning that children on Strattera were at risk of having suicidal thoughts
Feb 14: ADHD drugs should carry heart attack warning, US scientists recommend - pressure on UK's drug licensers to issue similar warning likely to mount.

Mental health comment
Feb 14: Disordered thinking? - the prescribing of ADHD drugs is soaring, while concerns are escalating about dangerous side effects. Is it time the social and family lives of ADHD-diagnosed children are examined as much as their brains, asks Adam James
Feb 3: Man with schizophrenia need not have died during restraint by police, jury decided - Andrew Jordan, 28, died when pinned down on stomach

Jan 31: Government to pay service users to talk to journalists on mental health - scheme bids to promote positive media coverage of stories relating to schizophrenia, manic depression and personality disorder
Jan 31: Prescribing of drugs to treat ADHD children doubled in six years - figures revealed by National Institute for Health and Clinical Excellence as it starts work on ADHD clinical guidelines
Jan 23: Psychiatrists insist cannabis is a significant cause of psychosis - doctors are "very concerned" about decision not to upgrade cannabis to Class B drug.
Jan 23: Campaign leads to U-turn on Alzheimer drugs - pressure from patients, carers and pharmaceutical firms leads to NHS's drugs advisory body making U-turn on Alzheimer drug prescribing

Jan 16: Research the link between bad diet and mental ill heath, report urges - depression, schizophrenia and attention deficit hyperactivity disorder could be partly caused by nutrition-deficient diet
Jan 13: Research psychologist reprimanded for writing court report when under qualified - researcher told to get extra training before writing psychological assessments for use in court
Jan 12: Half of psychiatric in-patient wards full, report says - Mental Health Act Commission also states wards are understaffed and have unpleasant environments


Dec 21: Mental health nurses and patients head bids to improve wards - funds allocated to spruce up corridors, waiting areas and wards, and to construct gardens and "quiet spaces"
Dec 21: Psychiatrists and GPs warned pregnant women on Seroxat could have deformed children - drug regulator letter highlights new research
Dec 12:Crisis centres, retreats and "sanctuaries" should replace psychiatric hospitals, charity report urges - therapeutic private ensuite rooms should be available, service users and carers tell Rethink
Dec 12: Psychiatric patients receive less Get Well Soon cards than other patients - this is because psychiatric inpatients have less friends, are ashamed of their diagnosis, and people believe it is unlikely they will recover, write researchers
Dec 7: 'We'll end racism in mental health' says minister - Rosie Winterton pledge follows report revealing black people are three times more likely to be admitted to psychiatric hospital
Dec 7: Every female patient in study of mixed-sex psychiatric wards reported abuse, study claims- University of London researchers questioned staff and patients in 16 medium secure units
Nov 29: Inspectors force closure of private mental health unit for adolescents - Healthcare Commission identified "serious concerns" about treatment of adolescents in Mild Professional Homes unit
Nov 29: Cognitive behavioural therapy should be first therapy for obsessive-compulsive disorder, guidelines urge - "Health professionals need to be better at asking right questions and offering right treatments", says Professor Mark Freeston
Nov 14: Plans unveiled to resolve "tensions" between psychiatrists and patients - NHS trusts issued with advice on helping psychiatrists build "new ways of working".
Nov 14: More than a third of under 17s on ASBOs diagnosed with mental illness or learning difficulty - claims British Institute for Brain Injured Children survey
Nov 1: Police admits its "ignorance and prejudice" over mentally ill - Metropolitan Police Authority report recommends officers be given a "awareness programme" on mental health.
Oct 24: Trusts get 'places of safety' cash - new funds heralded as the beginning of the end of using police stations for people in acute distress
Oct 17: Detained psychiatric patients have no protection under national mental health code of practice, campaigners warn - following a House of Lords ruling over patient seclusion case
Oct 17: Elderly with mental health problems 'discriminated against'
Feature: Oct 11: Family fortunes - If a West Midlands family therapy programme is as good as it claims in reducing"relapse" rates for family members diagnosed with a mental illness why has it not been rolled out to the rest of the country?
Oct 5: Watch out for suicidal behaviour for children on ADHD drug, regulator warns - new clinical trial data shows increased risk of suicidal tendencies in children on Strattera
Profile: Oct 5: 'ADHD is biobabble' - Psychiatrist Sami Timimi explains why he believes ADHD is a "cultural construct" and how he weans children off ADHD drugs. Plus, psychminded exclusively publishes a chapter, co-written by Timimi, from a new book, Making and Breaking Children's Lives.
Sept 28: Do not prescribe anti-depressants to children with mild depression, government urges - guideline states SSRI antidepressants carry a risk of suicidal behaviour

Sept 28: Up to 13,000 people could be placed on community treatment orders over 15 years, says report - but Department of Health refutes the King's Fund figures

Sept 20: Best not to inform doctor when coming off psychiatric drugs, research finds - charity report states people withdraw without telling doctor because they fear coercion

Sept 13: 10,000 extra clinical psychologists and therapists could be recruited to treat people with depression - government adviser Lord Richard Layard says ministers are "devoted to the idea"

Sept 12: First university course for service users launched - Liverpool John Moores University course trumpeted as a way for users to help improve mental health services
Profile: Sept 7: The recovery position - Peter Bullimore went from a successful businessman to a "revolving door" psychiatric patient. But - after a remarkable recovery - he is now committed to service user-led initiatives
Sept 5: Government refuses to independently publish data on psychiatric drugs - despite health committee warning that drugs regulator prioritises interests of pharmaceutical industry over public safety
Sept 5: 500 people a year die from overdosing on anti-depressants - research finds 5179 people committed suicide using anti-depressants between 1993 and 2003
Sept 5: One in 10 children diagnosed with mental illness - boys also more likely than girls to have been diagnosed with mental disorder.
August 22: "Clinical psychologists will not provide more humane mental health service than psychiatrists" - concern raised over British Psychological Society's support for psychologists' increased role with detained patients.
July 27: One quarter of mental health trusts performing to "highest level" - but five mental health trusts gained no stars in NHS watchdog assessment
July 25: Around 20% of compulsory detained psychiatric patients re-admitted within three months, says report - some people also being detained because they do not comply with treatment
July 25: Mental health has "been left behind", says Healthcare Commission - less than half of service users have access to crisis care when needed says report
July 13: Ministers refuse to add "treatability" condition to draft mental health bill - fears that more people will be compulsory treated is fuelled by government response to parliamentary committee
July 11: Mental health no longer the NHS Cinderella service, says government - upbeat message comes one month after Healthcare Commission highlighted a culture of violence on mental health wards
July 11: New advocates for people who lack capacity - government also lays out how it aims to improve services for older people with mental health problems following abuse at Manchester hospital
July 11: People with severe mental illness receive sub-standard physical care - report says people with severe mental illness have twice the risk of cardiovascular disease
July 11: Leading doctors' organisation joins mental health bill campaign group
June 22: Psychiatrists should read more novels to help them understand patients, conference hears - reading Dostoyevsky and Sylvia Plath would help psychiatrists comprehend "narratives" of patients, says Allan Beveridge
June 22: Community workers should replace GPs in mental health work, think tank report urges - "access workers'" could offer everything from "a friendly ear to professional counselling"
June 22: Staff should admit their anger towards people who self-harm, conference hears - doing so will help stop them acting in a punitive way says Leonard Fagin
Feature: June 22: Voices for change - a project in Bradford is leading the way in providing community mental health services for black and ethnic minority people. Adam James reports
June 6: Euro panel to decide on Prozac for children - arbitration begins on conflicting opinion on safety of Prozac to treat depression for under 18s across Europe.
Mental health comment:
June 6: Our acute problem - Want to end the culture of violence on inpatient psychiatric wards? Then set up more non-medical alternatives to hospital care, argues Rufus May
Feature: June 1: A way with the anti-racist will? - In a bid to root out racism in mental health services the government has launched a raft of initiatives. But will they be enough? Adam James investigates
May 25: One third of mental health staff have threatened to use medication or seclusion to control psychiatric patients' behaviour - findings released in Healthcare Commission audit exposing culture of violence on wards
May 23: Draft guidelines for treatment of obsessive-compulsive disorder issued by NICE - comments from professionals, service users and carers will be accepted until June 20
Book extract:
May 23: Harnessing our energy - Mental health services have taken on board much what service users have campaigned for, says Peter Campbell. To keep up the momentum, perhaps now is the time to set up a national body representing services users

May 23: Murder of policeman by man diagnosed with schizophrenia provokes range of responses from mental health campaigners - killing highlights key differences in opinion between two of UK's leading mental health charities
Mental health nursing comment
May 16: It's time the giant of mental health nursing woke up - Input from mental health nurses is markedly absent from clinical guidelines produced by The National Institute for Clinical Excellence, say Phil Barker and Poppy Buchanan-Barker. It's time, they argue, that mental health nurses had their own representative body to stand up for them.
May 16: NHS trust fined after mental health nurse killed by patient says it's done everything to prevent a tragedy re-occuring - "We've done all we can to stop such an event happening again", says South West London and St George's Mental Health NHS Trust
May 16: Employers should support employees with mental health problems, says charity - depression and anxiety costs British economy about £100bn a year, states Mind report
Feature: May 8: Hearing about the voices of the deaf - deaf people diagnosed with psychosis candidly describe their voices for the first time

May 4: Mental health nurse broke arm of violent patient - "caring" nurse at Wales hospital fined £1,000 and could be struck off nursing register

April 26: Most GPs prescribe anti-depressants even though they believe other approaches might be more effective, research claims - charity launches campaign for exercise to be first-choice treatment for people with mild to moderate depression
April 26: European warning on Prozac for under-18-year-olds contravenes advice in Britain - GPs and psychiatrists in Britain now face conflicting advice
April 18: None of three main parties have mental health policies in election manifestos - Royal College of Psychiatrists nevertheless draws up ten mental health policy questions to put to parties
April 11: Antidepressant firm's advert went against safety advice, regulatory body says - Wyeth contravened safety restriction on Effexor's use and misquoted national guidance on depression
April 11: Overhaul drugs regulatory system, MPs urge - the MHRA criticised for prioritising the interests of the industry over public safety.
April 4: Planned services heralded to be "hothouses of reform" in rooting out racism in mental health - announcement of new projects comes on heels of census to establish extent of discrimination against black and minority ethnic patients in NHS and private hospitals

Comment
April 4: No one listens - deaf people are being systemmatically excluded from equal access to mental health care in Scotland, says Willie MacFadyen
March 29: Psychological treatment not drugs for people with post-traumatic stress disorder, NICE recommends - "We were not able to find convincing evidence for efficacy of drug treatment in PTSD" says Stephen Pilling
March 29: Government again under fire over plans to change mental health law - parliamentary committee warns that planned legislation would erode civil liberties
March 15: People with long-term neurological conditions to get faster treatment, government promises - A new national service framework for long term conditions will transform health and social care services in England, say ministers
March 7: Psychiatrists oppose NICE plans to end prescribing of Alzheimer drugs - NICE also releases for second consultation its clinical guidelines for depression in children, and its guidelines for obsessive compulsive disorder for first consultation
Feb 28: Mental health staff should understand how their behaviour can increase or decrease risks of violence, guidelines urge - but campaigners '"dismayed" that National Institute for Clinical Excellence does not recommend three-minute time limit for face-down restraint of patients
Feb 28: All mental health staff working with deaf people should learn sign language, government announces - Health Minister Rosie Winterton also wants sign language translation to be available in every GP practice
Feb 21: 'SSRI antidepressants are safe' drugs regulator repeats to doctors - publication of research linking suicidal behaviour to SSRIs prompts reaction by MHRA.
Feb 15: Psychosis can be positive experience, accepts government body which drives forward mental health policy - recognition of valuable aspect to psychosis made by National Institute for Mental Health
Feb 15: Mental health nursing to be overhauled by end of the year - time for the country's 45,000 mental health nurses to adapt to change in the NHS, says chief nursing officer Chris Beasley.

Feb 15: Largest UK study of suicide by black and ethnic minority people launched - university teams plan to find methods to reduce rate of suicide by black and ethnic minority people
Feb 7: GPs not diagnosing eating disorders early enough, says campaign group

Feb 7: ADHD drug can cause liver damage, drugs regulator warns - Strattera may "very rarely" be associated with liver disease.
Feb 7:Government should rip up draft mental health bill plans, doctors group urges - British Medical Association tells parliamentary committee the bill is "unethical, and unworkable"

Jan 31: Scheme to celebrate sexual diversity in clinical psychology described in journal - personal advisors help gay, lesbian and bixsexual trainee psychologists combat feelings of isolation
Legal view:
Jan 31: Testing the limits in Scotland - both aggreived mental health professionals and patients could bring more cases to court in Scotland under human rights law, explains Rosemarie McIlwhan.
Jan 24: Lowest suicide rate for young men for nearly 20 years, reports the government
Jan 24: Members of expert group to advise government on planned mental health law - hand-picked members to help develop code of practice on draft mental health bill
Book extract
Jan 24: Psychiatric disorder or spiritual misery? - People who've experienced madness have later appreciated the spiritual insights of their distress. We should do more to acknowledge this, argue Phil Barker and Poppy Buchanan-Barker
Jan 17: Patients using psychiatric drugs able to report unexpected side-effects directly to drug regulator - move by Medicines and Healthcare Products Regulatory Agency represents bid to improve how safety of medication monitored. (See also: Jan 17: People on psychiatric drugs should report side effects directly to drug safety watchdog, says pharmaceutical lobby group)
Jan 17: Lie-detecting tests set to be used on sex offenders are inaccurate, psychologists warn - British Psychological Society report concludes the accuracy of the lie-detecting technique is "not high"

Jan 11: We'll cut rate that black and ethnic minority people are detained in psychiatric hospital, vow ministers - promise unveiled in government five-year anti-racist action plan for mental health services
Jan 10: Voice 'terrified me', writes clinical psychologist. Janine Soffe tells of her difficutly in coming to terms with voice-hearing experience
Jan 10: Anti-terrorism detainees have mental health problems that should be considered, urge psychiatrists
Jan 10: Inquiry into ADHD treatment in Scotland - following huge rise in Ritalin prescriptions